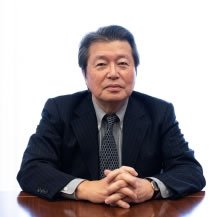 In 1957 the European Economic Community (EEC), which started with the six countries that signed the Treaty of Rome, has made a major development in becoming the European Union (EU) that has over 27 member states, with a population of 446 million. The significance of the EU as the world's largest political and economic confederation of nations continues to increase further.
 The EU is an important partner even for Japan. In February of 2019, the economic partnership agreement between the EU and Japan has come into effect and I expect the expansion of trade and investment to strengthen wide-ranging economic relationships, etc. Therefore, I believe that the existence of the Fukuoka EU Association, which acts as a place of contact for friendship exchange with the EU, is one that is extremely significant.
 The Fukuoka EU Association is one of the 13 EU associations in Japan. The Association has a large number of memberships and is proactive in its operations. Our activities include the publication of our newsletters, hosting of economic/cultural seminars and lectures, and conducting EU mission delegations which visit the EU headquarters and member states every two years.
 The Association holds the annual cultural event, "Enjoying the EU in Fukuoka" in the collaboration with the EU member state friendship associations in Fukuoka. Just as the EU grew through collaboration with member countries, this event has been established to deepen the friendship between all EU-related organizations, so that more Fukuoka citizens may experience the EU's appeal and add vigour to EU-related activities. This event has proved to be popular, with many members of the general public also participating, attracting attention even from the other EU associations in Japan We would like to ask for your continuous support, as we plan to further develop and enhance our Association with everyone's cooperation.
Ishibashi Tatsuro Chairperson of the Fukuoka EU Association